PMR Easy Mount Stealth Tether Kill Switch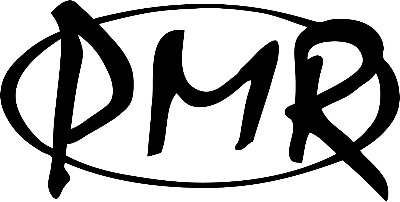 The PMR Killswitch is designed to stop the engine if the rider loses control of their bike. Our switch is a normally closed type switch and replaces the stock bar clamp on most 7/8 handlebars.

This PMR Killswitch fits all brand of motorcycles with the hydraulic clutch or brake assemblies for 7/8 handlebars made by Nissin (look on the back of your assembly you should see the name somewhere) with a bolt hole spacing of 32mm center to center.
Black anodized to match your factory assembly

Fits Motorcycles and Quads from BMW, Suzuki, Honda, Kawasaki and Yamaha

XDA, NHDRO, PMRA, NHRA, Man Cup, IHRA Approved

CNC machined from 6061-T6 Aircraft Grade Aluminum in the USA

Stainless Steel screws included

Designed to replace factory brake or clutch mounting bracket
 Fits the following models:
BMW S1000RR 10-14
Kawasaki 250R Ninja 08-15
Kawasaki H2/H2R 15-17
Kawasaki ZX6R/RR 95-18
Kawasaki ZX9R 02-03
Kawasaki ZX10R 04-18
Kawasaki ZX14 06-11
Kawasaki ZX14R 12-18
Kawasaki Concours 14 08-18
Suzuki GSXR600 01-18
Suzuki GSXR750 00-18
Suzuki GSXR1000 01-16
Suzuki GSX1300R Hayabusa 99-19
Yamaha YZF-R1 04-06
Wiring: There are numbers of ways to wire the PMR kill switch. Here are the easiest ways. For bikes with on/off rocker switches on the handle bars take apart the switch assembly and find out what color wire goes to the on/off switch. Once you know what color wire goes to the switch find a good spot in the harness and break one of them. You can use either wire that goes to the on off switch. Cut the wire and connect one end to one of the wires on the PMR kill switch connect the other wire to the remaining wire on the kill switch. We highly recommend good quality butt connectors.